My work focuses on a range of topics, but the common themes across all of them are social identity and group processes. Current projects include:
Understanding collective action, protest, and social change;

The role of felt understanding in improving intergroup relations, especially in post-conflict settings;

How shared emotion can provide a basis for social identities;

The role of social identity and norms in alcohol consumption. 
I have also conducted research on social identity in minority ethno-linguistic groups (primarily in Wales in the UK), and on crowd behaviour.
I'm happy to discuss possible PhD projects on any of these topics, and I'm also always open to new ideas too!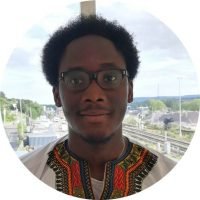 My research focuses on the role of history (i.e., African history) in social identity processes and collective political action among Africans (i.e., African identity). Using triangulation of qualitative and quantitative approaches, my research aims to answer questions such as:
How do people characterise their group's history qualitatively?
Are there different dimensions to the appraisal of a group's history, and how do group members evoke or engage with these in relation to the self, their group and the world at large?
How are perceptions of social identity and willingness to help the group affected by peoples' appraisals of their collective history?
What are the effects of history on perceptions of social identity, social structural beliefs and identity management strategies?  
How do Africans form a collective African identity as the basis for collective political action through group interactions?
I am also interested in collaborative work on examining the effects of African history across African subpopulations, and I am open to new ideas.
I completed my undergraduate degree in Psychology at Canterbury Christ Church University, and my MSc in Social and Organisational Psychology at the University of Exeter. During this year, I was awarded a +3 studentship from the ESRC to complete my PhD. Under the supervision of Dr Andrew Livingstone and Dr Joseph Sweetman, I am studying the different processes through which people go when becoming engaged in collective action – and particularly the point at which someone moves from being inactive to active. I have a particular interest in collective action around homelessness and social care issues.
Broad research specialisms:
Prosocial action, collective action, emotional change, sustained social action, societal change.
After completing my undergraduate and Masters degree at the University of Exeter I spent three months as a research assistant for Professor Manuela Barreto. This research was in collaboration with the College of Engineering, Mathematics, and Physical Sciences Athena SWAN working group. During this research we investigated female student experiences in typically male dominated disciplines.
Following this, I was offered an EPSRC funded PhD studentship under the supervision of Professor Mark Levine and Dr Andrew Livingstone. This project examines surveillance in the digital age. Specifically, I investigate the interplay between social identity and attitudes towards algorithmic surveillance. As algorithmic surveillance is an integral part of internet economy, I examine how surveillance can balance the needs of both the consumer and provider.  
Broad research specialisms:
Social Identity
Attitudes within social networks
Attitudes towards algorithmic surveillance
Gender and discrimination
My research looks at children's social moral development during intergroup competitive contexts.
My lead supervisors are Prof. Adam Rutland and Dr. Sally Palmer, and my current doctoral work looks at hypercompetitiveness as both a group norm and individual difference factor when children are making social moral decisions.
Further doctoral studies explore children's understanding of outgroup threat during an interschools tug of war competition. I'm also interested in children's social moral development during changing political contexts and would love to study this after the completion of the PhD.
I am also a member of the  Developmental Intergroup Processes Lab (DIPLAB)
I am a current first-year PhD student in Psychology at the University of Exeter, under the supervision of Associate Professor Lee Hogarth and Dr Andrew Livingstone.
My current research focuses on examining the effect of addiction framing on addictive behaviour and addiction beliefs. We are trying to determine a better way to approach those who need help with their substance abuse and to understand the cognitive mechanism behind it.
My past academic experience also covers selective attention in task-switching and endogenous control. I am very looking forward to applying the techniques of selective attention to the study of health psychology.
Broad research specialism: alcohol dependence, framing, task-switching.